Happy Harvest Corporation is established in 2003 in Taiwan.
As the significant development of veterinary medicine,
pets live longer and we are happy that we now have more time with them.
However, at the same time, there are more pets who are suffering from diseases and illness that come along with aging and modernized life, such as stomatits, allergy, asthma … These are usually chronic illness that needs long-term caring.
We believe that with research, we can find natural ingredients that help our pets combating their chronic illness, and might even help reducing the use of pharmaceuticals which may cause negative side-effects.
We are pet parents ourselves, and we stay close to veterinarians.
We listen to vets' experience and their needs in current clinical treatment.
We work with Veterinary schools, laboratories and experienced vets to find the best and science research proofed nutraceuticals.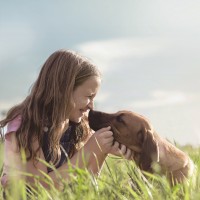 Our caring sales and technical team are always passionately aiming at helping animals and veterinarians access the best valuable clinical health support.
Our mission is to help veterinarians and pet parents bringing their pets longer, happier and healthier lives.
Our History
2003- Happy Harvest Corporation established in Taipei, Taiwan started with bringing foreign high quality and clinical studies based nutauceuticals to Taiwanese veterinarians.
2005- Started providing canine and feline allergy test.
2007- Local natural lactoferrin spray clinical trial started.
2008- DermHeal® launched.
– Herbal for vision clinical trial started.
2010- Opti-Vision® launched.
– Oral-relax® clinical research started in National Chung Hsing University, department of veterinary medicine.
2011- Herbal for breathing clinical trial started.
– We started to supply Hong Kong and China veterinary clinics.
2012- MegaZink PLUS ® and Opti-Airwei® launched.
2014- We have our brand name- VETdicate.
– Oral-Relax for feline stomatitis research paper published on The Veterinary Journal.
2015- VETdicate  in AMAMS 2015,  Kuala Lumpur, Malaysia
2017- EVDF Congress in Malaga, Spain.
Today- With the positive feedbacks these years from vets and pet parents, we are even more passionate and dedicated to bring VETdicate to pets in different countries, as well as to develop more high quality and science supported nutraceuticals.
Please contact us for more information.